We continued to iterate our case design and looked for ways to make the box stronger and easier to assemble.  Through many wasted sheets of plexiglass, we got a lot better at using the CAD software and learned how to use the Glowforge to make the build cleaner.  At this point, we decided we needed to build an entire enclosure out of plexiglass to give the device the weight and durability we were looking for.  You also wouldn't believe how much time we spent looking for a lower-profile handle to use but opted to shrink the rest of the assembly to create enough space in the case.  At the same time, we were making massive changes to our supply chain which up until this point was Amazon.  We evaluated tons of manufacturers and opted to source most of our parts from a handful of stores on AliExpress.  This allowed us to upgrade the quality of the components (upgraded Arduino, better feeling buttons, a larger screen, and incorporating speakers into the design) without incurring an astronomical price.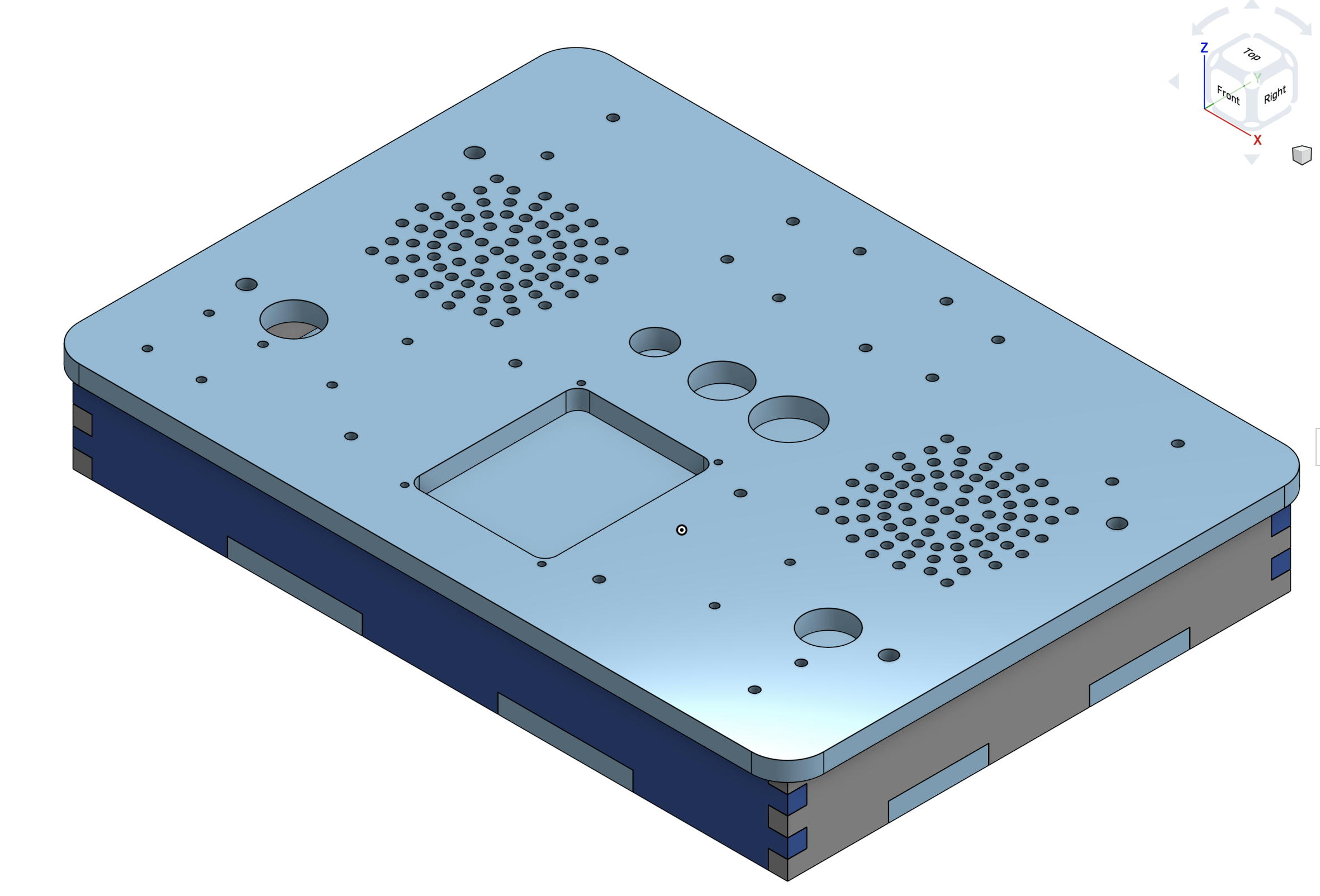 At the same time, we continued to think of ways to improve the gameplay.  We wanted to add the right amount of stress and adrenaline to the games so we took cues from popular video games.  We tested various ways to add delays, examined how people engaged with games, and experimented with different difficulty levels.  We want anyone who uses the Boom Box to experience how I felt when I heard the beeping noise from a distance and the thrill disarming the box while under fire.  It was a difficult balance between making the device easy-to-use, customizable, and sufficiently challenging but we think we managed to come up with a pretty good solution.  We also added a Domination mode in which teams need to hold different parts of the map as the Boom Box tallies up the points.
After months of trial and error, we returned to Hollywood Sports Park to deliver the first Boom Box and are proud to say that we think we realized our goal – build something that can take a hobby we all love and expand it.
I'd love to say the long days and nights, soldering burns, and the smell of burning plexi are over, but we are continuing to work on this project.  We'd love your help to find new ways to improve the Boom Box or even new products that we can build for our fellow airsofters.  What started as a snide comment on how touchscreens don't work with gloves became an exercise to keep pushing, to keep improving.
Dream together, Build together, Play together.